About Jupiter Wellness Massage – A Quiet Touch Massage
East and West Massage and Ph massage, Swedish, Shiatsu, Reiki, Reflexology, Aromatherapy, Tai chi, Deep Tissue, Medical Massage, Infant Massage, Intuitive Massage, ionic foot bath and far infrared treatments.
Keelee Wright – LMT MA-34595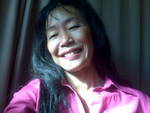 Keelee Wright practices as a Licensed Massage Therapist and offers Outcall appointments as A Quiet Touch Massage. Outcall travel is available to Spas, Hotels, Events and private residences.
Keelee Wright has been practicing since 1991.